Blaine Lake Skating Rink
219 2nd Ave. West
Blaine Lake, Sask. S0J 0J0
Recreation Coordinator - Deedra Coutu
Phone: 306-497-2222
Email: blca@sasktel.net
Ice rental rates:
BLCA Members is $65.00 per hour
Non Members is $85.00 per hour
$350.00 for an 8 hour rental/tournament and $75.00/hour for every hour OVER the 8 hours.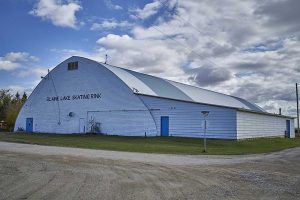 Public Skating
Member – FREE
Non-member - $2.00
Fees Must be Paid before Skating.
Purchase your Family Membership for $75.00 at the BLCA Office.
No Hockey Sticks on Ice during Public Skating!
Children MUST be SUPERVISED!
Rink Schedule
Please note the rink is only available during winter months due to natural ice.
Public Skating Only
Sunday 1 – 4 p.m.
Wednesday 4 – 6 p.m.
Shiny Only
Friday and Saturday 7 – 10 p.m.
Schedule Conflicts

If Rentals conflict with Skating/Shiny the Rentals take priority.
Kitchen
Please give graciously of your time and volunteer a couple hours in the kitchen by calling the office at 497-2222.