Blaine Lake Skating Rink
219 2nd Ave. West
Blaine Lake, Sask. S0J 0J0
Recreation Coordinator - Vacant
Phone: 306-497-2222
Email: blca@sasktel.net
Ice rental rates:
BLCA Members is $65.00 per hour
Non Members is $85.00 per hour
$350.00 for an 8 hour rental/tournament and $75.00/hour for every hour OVER the 8 hours.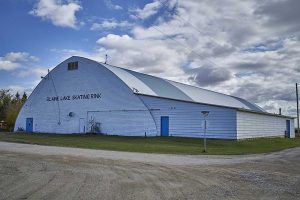 Minor Hockey
Schedule 2018
Public Skating
Member – FREE
Non-member - $2.00
Fees Must be Paid before Skating.
Purchase your Family Membership for $75.00 at the BLCA Office.
No Hockey Sticks on Ice during Public Skating!
Children MUST be SUPERVISED!
Rink Schedule
Public Skating Only
Sunday 1 – 4 p.m.
Wednesday 4 – 6 p.m.
Shiny Only
Friday and Saturday 7 – 10 p.m.
Schedule Conflicts

If Rentals conflict with Skating/Shiny the Rentals take priority.
Ice is booked for Shellbrook Bantam Practice on Friday, Feb. 1, 2019 at 7:00 p.m
Kitchen
Please give graciously of your time and volunteer a couple hours in the kitchen by calling the office at 497-2222 or when you are called Please say Yes