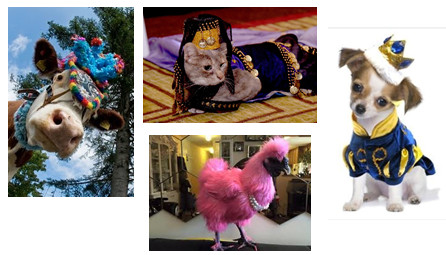 Our pet fashion show will have three Categories:
1) "DRESSED FOR SUCCESS" Can you make your pet's outfit match their personality?
2) "TWINZIES" Pet and owner must have matching outfits!
3) "THEMED" Pet and owner will be dressed according to their own selected theme, for example: Mr & Mrs Claus, Aladdin & Jasmine, Tom & Jerry, Anna & Elsa, Sonny & Cher, etc…
Costumes will be judged on: Creativity of the costume(s); Effort; and, Overall memorable impression of the pet.
The 1st BLCA Kids Pet Fashion Show at Summerfest 2017! – APPLICATION FORM
Please contact the BLCA for a registration form! Call 306-497-2222
Email BLCA@sasktel.net, or Visit 301 Main St!