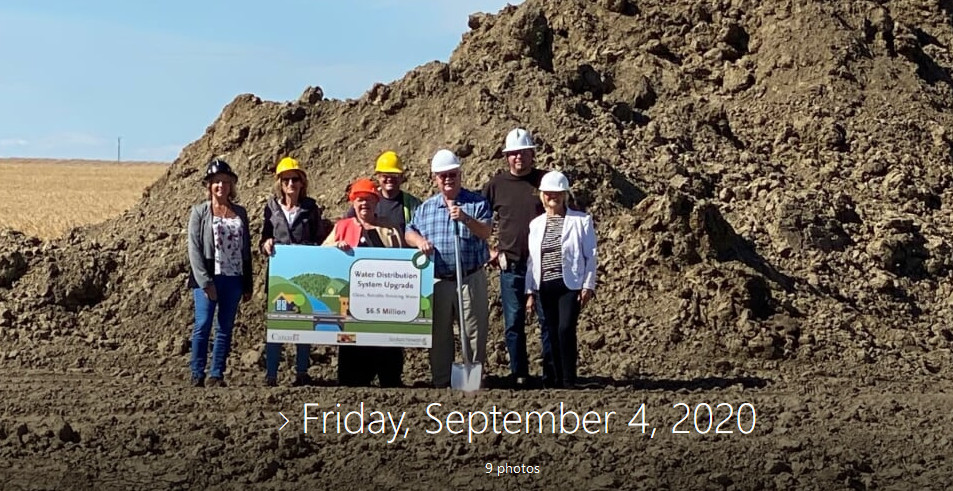 Sod Turning for the new Water Treatment Plant. From left to right:
Councillor Debbie Rodwin, Administrator: Brenda Lockhart, Councillor Kitty Larson, Asst. Maintenance Man Greg Gladstone, Mayor allan Sorenson, Councillor Kyle Onishenko, Councillor Barb Woytiuk
Construction has begun on the new plant. Two new wells have been dug to date.
Thank you for everyone's cooperation in rationing water especially on Aug. 27 & 28/20. We will have more updates as construction progresses.